User talk:Legoless/Arc 2011c
The UESPWiki – Your source for The Elder Scrolls since 1995
This is an archive of previous comments on my talk page. Please do not post a message here - use this link to go to the active page instead.
[edit]
Nudge x2!
Dammit, here it comes again... NUDGE! And here is another, although there are three unchecked categories, so it will just be a tiny nudge for now. --Krusty 23:41, 5 June 2011 (UTC)
I can't do anything about the inventories, since I don't have access to the game at the moment. But I did check Syndelius' spells and factions, if that's of any use to you. Legoless 00:05, 6 June 2011 (UTC)

Ah okay. The reason I ask is, Syndelius' inventory can't be checked in-game as he is behind "bars" at all times; and Golden Saint armor does not appear in-game either (only the weapon) when looting bodies (in Desha' case, I found a Worn Golden Longsword)- so basically, both inventories should be checked from the CS - as a matter of fact, all named DS and GS inventories should be checked in the CS, as they are always leveled. --Krusty 00:12, 6 June 2011 (UTC)
Oh yes, I forgot about the levelled armour. Syndelius could be checked on the PC by use of console commands, but if no one else is available I can confirm that the inventory is correct from the CS. Legoless 00:19, 6 June 2011 (UTC)
Yup, leveled armor (and most ditto weapons) are merely impossible to check in-game, so a CS/CS deal is more than okay; the three Xedeilian adventurers are, at all times, inaccessible for console players, so with the exception of spoken dialogue, schedules and quest info, everything else should be written and checked using the CS - maybe using the console, maybe not. If two people get the same results from the CS, Syndelius probably wears it in-game. Well, thank you for the work! Hope it is okay with a nudge every once in a while! ;) --Krusty 02:24, 6 June 2011 (UTC)
Done. Three very nice pages without tags or unnecessary spacing. Legoless 11:02, 6 June 2011 (UTC)
[edit]
Treat and more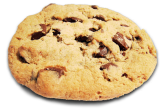 You have been given a cookie!
Your dedication and diligence to the wiki has not gone unnoticed. A user has seen the progress you've made, and has given you a cookie because of it. Good work! The user had the following to say:
Well, this is a very deserved bakery treat for the excellent, all-round work you've been doing around here. It's also a sweet kind of "hello", since I haven't had the pleasure to work with you yet :)
Serious stuff now ;) I've added campsites to the SIRP page and put you as project leader since Krusty told me you've been working on OB campsites lately. Please let me know if that's ok and if you have any questions. All the best. --SerCenKing Talk 09:54, 6 June 2011 (UTC)
Hello! Thanks for the cookie. The camp thing is fine, Krusty and I have talked about it via e-mail. Though it will be slow progress, as we're currently focused on the Oblivion camps. If you have any special requests for a specific camp you'd like checked, feel free to leave a message here or on my sandbox. Legoless 10:43, 6 June 2011 (UTC)
Just thought I'd chime in here; there's absolutely no rush with the Shivering camps, and I think we should just keep on working the Cyrodiil camps for now. We have a good output these days and we know how to write them, so starting to tweak our current technique to fit the more complex camps of the Isles would probably just interfere and confuse. Better to wait – but then again, SerC never even mentioned anything about rushing things – so what am I even talking about? --Krusty 23:18, 6 June 2011 (UTC)
[edit]
Unrestful? Try this!!
Hey Lego! I just challenged myself with Tove the Unrestful, only to find out that he is just as bugged as he was the last time I tried. There's something seriously fishy about his schedule – or maybe it is really simple. He is, however, impossible to follow as he detects you and throws you out of his house at all times, so I could use a hand, to move the page forward. I need a schedule, plain and simple. Your schedules tend to be a good read and absolutely perfect wording-wise, so it would be much better if you could add it yourself. OR, if you are busy (with Camp Pages and what have we) – simply write me a list with his cues. Hope you are up for it! And now, I'll go grab some Calipers and Tongs! Thanks in advance! --Krusty 23:52, 9 June 2011 (UTC)
I added it to Tove's article. As I said in my edit summary, the breakfast with Sontaire needs to be checked; I suspect Tove might get stuck by the door (not out on a walkway - my mistake). --Legoless 00:29, 10 June 2011 (UTC)
Thanks a lot! I'll take a very thorough look in-game, in an attempt to discover a couple of the bugs. From your schedule it sounds like he's set to lock and unlock the doors over and over - this could be one of the problems with him throwing you out when he is not supposed to. I'll be back later with my observations. --Krusty 07:03, 10 June 2011 (UTC)
Okay, I have done some testing on our unrestful friend and here goes, warts and all:

6am: Wakes up, enters Sontaire's bedroom, wanders around without eating.
8am: Returns to his own house, heads downstairs for whatever reason (front door is unlocked at all times, and entering is initially considered trespassing at all times, except between 4pm and 2am). After a brief moment on the ground floor, two packages kicks in:

Hammering on the boat upstairs
Staring at the boat – when this package is active he will kick you out of the upstairs area as he sees fit. Nothing to explain that, and he will NOT follow you downstairs, he simply wants to get you await from the boat.

The package is even more broken; he will simply stand at the rear of the boat looking at it, with no animation at all. Only way I could find was to play the persuasion mini-game, which triggered the animation (arms over the head-style). Really, really odd – and a first for me.

12pm: Enters The Choosy Beggar, doesn't eat, same behavior as 6am.
2pm: Returns home to the boat.
4pm: Sacellum
6pm: Eats on the ground floor of his house
8pm: Works on the boat
2am: Goes to bed.

Now, that raises a few questions worth checking in the CS:

Why can't he eat at 6am and 12pm?
Why will he randomly throw you out when one of the packages is active?
When exactly is it legal to enter his house (the above times seems to change at some point, even without initiating the quest)?
What's wrong with the animation? Why is it triggered by the persuasion game?

And a few additional in-game tests as well:

How to get him out on that bridge where I have met him several times in the past, but not now?
What will he do if Sontaire is dead?
Will he work constantly on the boat after you start the quest (this is probably visible in the CS as well).
What will he do after the quest? (meaning, I'll go collect calipers and tongs to check and finish dialogue section).

Now, if you can crosscheck that whole unlock/lock door-thing and a few of the questions raised above, I would be most grateful – I actually think this is a bit less problematic than I thought. Thanks in advance! --Krusty 13:37, 10 June 2011 (UTC)
I'll try to answer the questions as best I can.

He has no food on him, so I suspect the only reason he eats at home is because he picks something up. He's not a part of the Choosy Beggar faction, and the Books of Bliss bedroom is owned directly by Sontaire instead of the relevant faction. His responsibility is too high to steal, so his eat package doesn't function correctly.
I can't see why he throws you out when examining his boat. It's no different than the axe package - his doors are supposed to be unlocked throughout. The only difference is it's a "Travel" package instead of a "Use Item At" package. I'm afraid it's beyond my level of understanding.
The only time he should lock his doors is when he sleeps and when he's out at the Choosy Beggar. Even the SEToveLockDoors package at 2am doesn't actually lock them, on further investigation. Again, I don't understand the legalities very well.
I dunno what animation you're talking about. I can't see anything to indicate a special animation, other than his axe swinging.
I can answer a few of the in-game questions as well.

Which bridge? The one between Books of Bliss and Orinthal's house?
No conditions are set, so Tove will continue to hang out in her bedroom even if she's dead.
Nope. Schedule doesn't change.
Ditto. He will continue to work on his skyboat.
Hope that was of some use. --Legoless 14:10, 10 June 2011 (UTC)
Thanks. Like I said, it doesn't have to be so problematic, as we don't usually list when it is illegal to enter a house. Kicking the player out of the upstairs area is an oddity, maybe caused by something very difficult, like this, although I'm not sure. I think the packages evaluate at random times and that he will notice you and throw you out if you're trespassing while he is working. Not sure it's worth mentioning either, but we should put this investigation on his talk page when we are finished. The animation is really odd - for the longest time, I thought he was supposed to just "stand there", but when I was experimenting with the mini-game he suddenly raised his arms - and when I exited, he kept on going. Like I said, a first for me. That one definitely needs some kind of second look. The bridge in question is indeed the one connecting Books of Bliss and Orinthal's house. I have met him there countless times, and I would really like to know what triggers it - and I will succeed. :) As for the existing schedule, starting to mention locking and unlocking doors is probably a bad idea - feel free to tweak in my sandbox - and please, if you have a better idea for an introductory text give it a go - the current one sounds bad! :) --Krusty 14:29, 10 June 2011 (UTC)
Hey Lego! I think I found most of the stuff we talked about earlier. Schedule needs to be tweaked a bit, but only slightly. I just tried, and it ended up a mess, so I hope you will do it (in my sandbox). Fact is, he locks the door connecting the ground floor to the upstairs area before going to bed (he doesn't lock the Books of Bliss door, though.), so that explains it. As for the weird animation, I'll have to get a second in-game opinion somewhere, but we can include that bug later on. Also, if you could add some kind of bug description to the bottom of the page describing his lack of food and the faction stuff, I would be most grateful – and then the page is finished! Oh, and lets just ignore the bridge for now – although I've met him out there occasionally, I simply can't trigger it now. If I ever meet him again, I'll make sure and retrace my steps and investigate. --Krusty 07:51, 11 June 2011 (UTC)
[edit]
Cookie!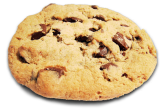 You have been given a cookie!
Your dedication and diligence to the wiki has not gone unnoticed. A user has seen the progress you've made, and has given you a cookie because of it. Good work! The user had the following to say:
Hey, Legoless! Just wanted to thank you for all of your help around the Wiki, but in the Lore nampespace in particular, and for catching my many mistakes. :D Kalis AgeaYes? Contrib E-mail 00:15, 10 June 2011 (UTC)
Thanks Kalis! You've been doing some great work on the lore pages - don't let any little fumbles discourage you. Lore articles are always the hardest to write. --Legoless 00:29, 10 June 2011 (UTC)
[edit]
Vampire Clans
Hey, Legoless. I can't seem to find any references for the Vampire Clans of Vvardenfell slaughtering each other (i.e. here, where you said that Volrina Quarra was killed in 3E 433 and the Clan was nearly exterminated afterwards). I'd hate to leave the article like it is without references.--Kalis AgeaYes? Contrib E-mail 20:23, 10 June 2011 (UTC)
Those are the "events" of Morrowind. I tried to keep them purposefully vague, but the parts about them killing each other is from the second quest of each clan, where you have to kill 12 vampires from other clans. The part about Volrina Quarra is a bit of a problem, since two quests try to kill her. I tried to keep it neutral but the statement is kinda left hanging. For references, I don't think you need to go into specifics, but if you do I'd recommend linking to the quest pages in some way. --Legoless 20:58, 10 June 2011 (UTC)
Ah, okay. Ironically, out of all the parts of Morrowind, the only part I haven't played through is the Vampire quests. I'll go ahead and start citing.--Kalis AgeaYes? Contrib E-mail 21:05, 10 June 2011 (UTC)
EDIT: Okay, I'm going to assume that when you wrote "3E 433" on the pages, you meant 427 (the year of Morrowind) since this is when the Clans warred. Or am I missing something?--Kalis AgeaYes? Contrib E-mail 21:15, 10 June 2011 (UTC)
Gah, I forgot to fix that! Yeah, sorry. --Legoless 21:25, 10 June 2011 (UTC)
No problem, I got it. :D Alright, that finishes that mini-task.--Kalis AgeaYes? Contrib E-mail 21:28, 10 June 2011 (UTC)
[edit]
Name Colour Change
I can't find instructions on how to change your name colour. Do you know how? Thanks. --Manic 16:52, 11 June 2011 (UTC)
You use this element: <span style="color:green">Manic</span>
The result will look like this:

Manic
Go to your preferences to change your signature. --Legoless 17:40, 11 June 2011 (UTC)
Could you check out the User:Ruesp please, he has provided a link to an external site. Can you verify whether the site is ok to relase on his user page. Thanks --

Manic

19:57, 11 June 2011 (UTC)
That's the Russian UESP account. They must be moving URL, but their host is currently linking to a spam site. Nothing to worry about, I'm sure it will be fixed soon. Also, I think you might have messed up your signature. Can you make sure that the "raw signatures" box under your preferences is unticked, because at present your name doesn't link to your userpage any more. --Legoless 20:03, 11 June 2011 (UTC)
Ok thanks, if I untick the box this is what happens >>>. --<span style="color:green">Manic</span> 20:07, 11 June 2011 (UTC)
Hmm. Try this: <font color=green>[[User:Manic|Manic]]</font> --Legoless 20:28, 11 June 2011 (UTC)
This does not work either, I will have to remain linkless :/ >>>--<code><nowiki><font color=green>[[User:Manic|Manic]]</font></nowiki></code> 20:33, 11 June 2011 (UTC)
(←) It still will not work :s might as well give up. Thanks for trying though. >> --<font color=green>[[User:Manic|Manic]]</font> 21:17, 11 June 2011 (UTC)
With the new tag I gave you, you should have the "raw signatures" box ticked again. Try it once more, and if it still doesn't work I'm stumped. --Legoless 21:29, 11 June 2011 (UTC)
This is what I am pasting into my signature Manic and when i tick the box it says invalid HTM. I am copying the code that comes up when you edit something like I am now. Is that right? --<font color=green>[[User:Manic|Manic]]</font> 21:35, 11 June 2011 (UTC)
...I'm clueless as to why that's happening. Best to forget a coloured signature for the moment. Maybe ask someone else how they got their's. --Legoless 21:41, 11 June 2011 (UTC)
 :::::::: Is it compulsory for your name to link to your page, because if it isnt then I dont mind leaving my name green and going linkless. Or does your name have to provide a link? Thanks for your help. Sorry to bother you this much. --

Manic

21:44, 11 June 2011 (UTC)
Yes it's working fine now. Thanks anyway for your help. --Manic 23:06, 11 June 2011 (UTC)
[edit]
Info on Skyrim
Yeah sorry about that - I only posted on the talk page because the actual page is protected and i'm unable to edit it (i've email confirmed, so I probably need to wait a week or something to become fully autoconfirmed). But i'll move the info to a User:Revoran/Sandbox page. I suppose I could start creating individual pages in the style of the Oblivion / Morrowind sections - it's up to you guys if you want to do that so soon. I also didn't realise new discussion went at the bottom of a talk page rather than the top so that's my bad. Cheers Revoran 05:31, 12 June 2011 (UTC)
I think we're trying to avoid making too many Skyrim pages. I'm sure someone will incorporate all the info into the main article at some point (if you don't get there first). --Legoless 12:29, 12 June 2011 (UTC)
[edit]
Dulphumph!
Hey Lego! I just took a close in-game look at your dialogue section for Dulphumph gro-Urgash and I simply cannot trigger his Sheo-related greeting: "Lord Sheogorath, here in Deepwallow? May Scalon blood flow at your feet, Lord!" The hello- and goodbye lines plays fine, but it seems that the "I hope you covered"-line overrides everything else when you talk to him. Can you take another look in the CS just to see if it exists in the game? --Krusty 15:30, 13 June 2011 (UTC)
Yes, I think other NPCs had this bug as well. I'll try to look into it, but for now I think it's safe to assume that it's unused. A shame really; I had liked the flow of that paragraph. --Legoless 15:38, 13 June 2011 (UTC)

Just a bump before we forget this one. I agree it will break up the sentence (it's the same with all Split residents), but in the long run, it will be better under notes - preferably with one of Mxk101's dialogue uploads. --Krusty 00:06, 26 July 2011 (UTC)
I think what is preventing him from saying it is the fact that the "covered your tracks" line isn't ticked as "Random". I'm assuming this means that it will always take precedence over the Sheogorath line, which is correctly ticked. --Legoless 14:02, 26 July 2011 (UTC)
Cool. I'll run some final tests tomorrow and add the line as a note instead, using your explanation. --Krusty 00:03, 27 July 2011 (UTC)
[edit]
Temp Blocker
Would you mind if I give you blocker rights for a few hours - I need to hit the sack. I know you're not far away from me time-wise but a little extra coverage could be useful right now. rpeh •T•C•E• 23:58, 17 June 2011 (UTC)
Yeah, I've been a bit hesitant to use the feature. I'll have to hit the hay soon as well, but I'll keep an eye out while I'm still on. --Legoless 00:03, 18 June 2011 (UTC)
[edit]
Another schedule perhaps?
Hey Lego! I just noticed that Uungor's page lacks everything, and we can't have that! That being said, schedules for the beggars in New Sheoth can be damn difficult to write as it seems pretty random (some fixed locations, I guess) with some added eating and sleeping times. I was wondering if you could find the time and write a schedule for Uungor at some point? I'll get working on everything else, but it would be great to be able to check the schedule in-game when I'm done.
On a totally different note, I remember somebody recently posting about the spawning bandit near Fisherman's Rock, making me think about checking it once again. Unfortunately, I can't find the post anymore and I have searched through all possible pages. You didn't happen to notice that post? --Krusty 09:23, 22 June 2011 (UTC)
I'll get working on the schedule. I didn't notice the discussion about the bandit, no, but I saw you mention it on the sandbox talk page. --Legoless 11:43, 22 June 2011 (UTC)
This is a really superb image. Can you tell us more about its origin? rpeh •T•C•E• 23:17, 26 June 2011 (UTC)
I can't seem to find the source. Another angle on the same spider can be seen over at Mark Jones' portfolio, but that's not where I found it. It's been sitting in a folder for months, so I decided to remove the originally black background and upload it here in case it's of use. There were many other images of the spider in the gallery where I found it, along with images of wormmouths, so it might be from some kind of animation render. --Legoless 23:28, 26 June 2011 (UTC)
[edit]
Happy Birthday!
Happy Birthday Legoless! Have a fantastic day.--Kalis AgeaYes? Contrib E-mail 22:35, 27 June 2011 (UTC)
Thanks! Day's actually over now, I just remembered to make use of the userbox. --Legoless 22:49, 27 June 2011 (UTC)
Heh, time zone difference. :D Kalis AgeaYes? Contrib E-mail 00:28, 28 June 2011 (UTC)
Thanks AKB! --Legoless 00:54, 28 June 2011 (UTC)
Happy birthday yesterday! --Krusty 06:24, 28 June 2011 (UTC)
Thanks guys. It's my own fault for not putting the box up earlier. :P --Legoless 12:37, 28 June 2011 (UTC)
[edit]
Lore: Garridan
This probably isn't all that important, but it appears that Garridan was wearing full steel armour when frozen, I cannot tell what race he is though. --Manic 23:57, 28 June 2011 (UTC)
Likely Imperial, although race isn't all that important from a lore perspective (usually). I'll make sure to look into it when I write the article. --Legoless 00:00, 29 June 2011 (UTC)
About the Chanel note that you deleted. On several pages it mentions mistakes in audio. --Manic 17:07, 1 July 2011 (UTC)
Pronunciation isn't an audio mistake. It's not important enough to note. --Legoless 17:19, 1 July 2011 (UTC)
[edit]
That odd Bandit
Finally managed to spawn the odd Bandit at Fisherman's Rock. It appears to be the campsite Bandit stationed near Fort Redman, as he woke up at 7am and traveled to the fort. Can you take a look at him and see if he/she has a schedule or other oddities? Definitely worth a mention on the Camp page – especially if we can determine how to spawn him. --Krusty 07:56, 11 July 2011 (UTC)
The levelled list contains all melee bandits. Here's a list of their sleeping times:
Female2 (Khajiit): 10pm - 2am
Female3A (Redguard): midnight - 4am
Female3B (Redguard): 4am - 8am
Female4A (Khajiit): 4pm - 8pm
Female4B (Redguard): 4pm - 8pm
Male2 (Khajiit): 4am - 8am
Male3A (Redguard): midday - 4pm
Male3B (Redguard): 8am - midday
Male4A (Khajiit): midnight - 4am
Male4B (Redguard): midnight - 4am
It's strange that the package kicks in, though. They seem to all require being in an interior. Perhaps it's a quirk with the condition, or maybe one of the bandits has an accidental exception. Do you recognise the bandit you saw from that list? --Legoless 12:01, 11 July 2011 (UTC)
I have fooled around a bit and the package does not kick in i the player is near the fort; in that case, the Bandit will keep wandering near the fort entrance. I've also tested the camp itself you'll have to arrive at the Camp via fast-traveling between midnight and 6-7am. Alternatively, you can wait/sleep in the camp and "wake up" during the same hours for the Bandit to spawn - and yes, the bandit will even spawn (not at all times, though) in the same bed as you, when you sleep in the northwestern tent. For whatever reason, that is the "infected" bedroll.
I have seen both Khajiiti and Redguard bandits now - all of them male, but that could be a coincidence They always wake up at 7am and returns to the Fort, which fits nowhere on your list. I remember a similar (and equally interesting) case with the two Camonna Tong residents of Walker Camp. Check out the info here. We will have to solve this and add it to the page, otherwise someone else will - any suggestions? --Krusty 12:35, 11 July 2011 (UTC)
Very weird that you saw a male Redguard. I think I saw a female Khajiit on one of the occasions when it happened to me. The "infected" bedroll must be the only one within their range, or just the nearest. I really can't provide any explanation for why it happens - those sort of strange AI workings are way over my head. I think it would be sufficient to note the possibility of the bandit sleeping on the bedroll without going into the specifics over why. The 7am thing also has me stumped. I have little to no experience with in-game schedule testing, so I can't vouch that this is unique behaviour or not. My guess is that artificially moving time forward, either by fast travel or sleeping, screws with the AI and it simulates incorrectly. --Legoless 12:53, 11 July 2011 (UTC)
Just tested it with Mazoga - fast-traveling to the camp and arriving during the night will indeed give you another enemy during the showdown against Mogens Wind-Shifter. For whatever reason, he will not be sleeping in the camp when you arrive, but he will be on his way from the fort. All in all, very very odd - and I have no idea what to write in a note; but because it can even conflict with the quest, it is very important to figure something out. How about:

If you travel to Fisherman's Rock during the night (or if you sleep or wait there), the Bandit from Fort Redman will occupy one of the bedrolls. This can also affect the related quest, as you may have one additional bandit to fight.

Something like that? --Krusty 13:02, 11 July 2011 (UTC)
That sounds good. Is it consistently the same bedroll in which he sleeps? If so, I think that should be noted. This should also be mentioned on the quest page, because we all know how NPCs freak out when a fight starts, so it might even interrupt Mazoga's little speech. The note might also belong on the Fort Redman page, although it doesn't have that much of an impact there. --Legoless 13:13, 11 July 2011 (UTC)
Unfortunately not. During the quest, Mogens and the others killed Mazoga, which caused the annoying Bandit to pick the tent next to the usual one. I think that was a one-of though, as he was on his way into the tent, then changed direction because he was disturbed. I'll try and tweak the note and add it to the Sandbox. I don't think the "bug" has real impact on Fort Redman (except that you can fight the bandit in the camp instead), but the quest page deserves a mention. --Krusty 13:24, 11 July 2011 (UTC)
[edit]
Forums
Hey, I noticed you undid one of my posts on a talk page cause it was too forum-like. The problem there is, I can't register on the forums. I've tried two different accounts/emails and I have yet to actually recieve the activation link... what do I do? Stouf761 15:39, 11 July 2011 (UTC)
Is your e-mail provider marking them as spam? You can try asking over at the Community Portal for further assistance. --Legoless 15:47, 11 July 2011 (UTC)
No, theres no sign of the email even putting anything in spam, so I don't believe so... thanks though I'll try there. Stouf761 16:29, 11 July 2011 (UTC)
[edit]
Question
You said on the Sotha Sil page my edit broke the page, that's fine that you undid it but could you tell me how the page was broken? I'll change my sandbox and re-update the page. I can't just change the lore page because I removed all the referances and moved around the pictures, it is desinged for tribunal pages not the Lore pages, there is a slight difference between the two. Thank you.--Zar Pof 16:35, 13 July 2011 (UTC)
The text that you copied over is transcluded for a reason: we don't want duplicate info on pages. That and I noticed the trail was incorrect. Obviously you shouldn't copy over your altered version into lorespace. I just meant to re-add any altered text you might have written, such as the part about Almalexia's madness you mentioned on the talk page - such a correction would be appreciated on the lore article. --Legoless 20:11, 13 July 2011 (UTC)
[edit]
Highcross Nightmare
Hey Legoless! Seems like we're taking a short break from the camps(?), so I wanted to ask if you were interested in a challenging Shivering Isles-related collaboration. It is the three citizens of Highcross. They all have multiple packages and odd, random behavior. As you know, I'm in charge of the NPC section – and considering how complex they are, I'd like to start investigating now. If the answer is 'yes' (knowing you are always up for a challenge), let's start with Bruscus Dannus. If you take a look at his talk, you will notice that a member once tried to catalogue all his packages. This doesn't make much sense to me, but schedule has to be written. If you check the written house contents, you will also notice that GK wrote mentions of the various items that will make him panic. For starters, maybe you could just take a look in the CS and see if anything makes sense – I'll try and do the best I can from the game, as it IS impossible to get everything right without making the CS and game work together. Hope you're in for a good – and probably annoying - time in Highcross! -Krusty 23:14, 13 July 2011 (UTC)
Their AI can't be any more annoying that the related quest. I'll take a look tomorrow. Interesting that Bruscus dumps stuff when over-encumbered. --Legoless 23:24, 13 July 2011 (UTC)

Yup, notice that I avoided Mirili Ulven for now - completing her page basically means that I'll have to complete her incredibly annoying quest... Looking forward to your discoveries tomorrow! --Krusty 23:31, 13 July 2011 (UTC)
I've written Branus' schedule, although testing is certainly necessary. --Legoless 23:36, 14 July 2011 (UTC)

Yup, I saw that - and thanks for a quick and well-written addition! I'll make a proper save up in Highcross right now and will do some testing while drinking my morning birthday coffee tomorrow. One thing I consider though - the items mentioned in GK's house description should be "more visible" somehow. Either isolate them in a table, make them bold or whatever. Important thing is, that they match your schedule. Any suggestions? --Krusty 23:47, 14 July 2011 (UTC)
Hm, it's a shame that the house contents were written before the schedule was fully laid out. Now it seems sort of repetitive. I can see what you mean about the items not standing out in the paragraphs, but I don't think that's much of a problem. The descriptions of the "freak out items" seems easy to understand, and I've tweaked the chest/cupboard parts to fit in with the above schedule - in the process learning that I shouldn't have overlooked the ingredients dump package. --Legoless 00:05, 15 July 2011 (UTC)
Gah, this is more or less impossible. I need to make a complete list of actions to check somehow. I made an attempt in my Sandbox but we're talking packages that overrides other packages, around the clock. His meal doesn't exist as far as I can tell, and there's no guarantee that he will even go to sleep. Can you vouch for the list found here? Or do you have a suggestion on how to make a list of actions that I can understand from an in-game pov? Not that there's anything wrong with your schedule, but I need pointers and bullets! :D --Krusty 21:29, 19 July 2011 (UTC)
The list is good. It contains some numbers which I've excluded from my schedule, but some further details are left out. It has all of the packages, and they're in the correct order of importance. I'm confused why he doesn't eat or sleep, especially considering that they're supposed to override everything except his "go crazy" package. --Legoless 21:36, 19 July 2011 (UTC)
I think my best option is to experiment a whole lot with this one. Lots of stuff going on. Firstly, I'll finish his dialogue and place that and the inventory right under the intro text - then we're free of the NPC Summary and can make some kind of layout tweak if needed. Damn, I knew this was going to be hell! :D --Krusty 21:39, 19 July 2011 (UTC)
(←) Okay, here come the first few questions, based on an evening of observing Bruscus sweep – and yep, I'm trying to exterminate a couple of packages:
Is it correctly observed that the SE37 conversations will stop when you start the quest (not the other way 'round as suggested above)
Can I, for testing purposes, drop all the above mentioned items in front of him – the written schedule is a but fuzzy here, saying: Each day he will select a random type of item (weapons, books, ingredients, etc.), and - providing that he's not in his house - he will pick up any which he might find, as long as it's not considered stealing. Does this mean that Bruscus will choose one type of item that he will look for the entire day – or will he look for all items the entire day?
I'm thinking about moving this entire talk to Bruscus' talk page – that way, other members can participate. Since you own this talk, maybe you can do it - or just move my last questions to his talk and reply there? --Krusty 00:19, 20 July 2011 (UTC)
I'm just about to sign off for the night, but I can quickly reply to your second question: each day he will only pick up one type of item. Perhaps you could make a new discussion over at the article's talk page; copying this one would either be too out-of-context or way random at the beginning, depending on how its copied over. --Legoless 00:37, 20 July 2011 (UTC)

Reading through it, you're right. I'll start there tomorrow and link back to this. Signing off too! --Krusty 00:41, 20 July 2011 (UTC)

Continued on Bruscus Dannus' talk page --Krusty 22:57, 22 July 2011 (UTC)
[edit]
For more information, see the...
I have noticed that you have been adding this to the articles you have been creating. The wiki slowly started shying away from using that because on a page such as Lore:Factions B, it gets repetitive. It's best to link the article title and just take in about half of it through the transclusion. It looks a lot neater that way and is even simpler (no need to have includeonly in pages as well as noinclude). Elliot (talk) 05:23, 14 July 2011 (UTC)
I added most of those repetitive bits because the transcluded faction pages often didn't seem to link to their source. This way Lore factions could act as an effective hub for the faction articles. In hind sight, while this got the job done it would of been easier and better to simply link the name. I would just edit them to fix this but I'm a bit hesitant here as that would be a rather annoying series of edits, I'd rather have this changed as part of a larger edit. However I would prefer for there to be consistency with the factions pages (Something that took a lot of effort to get in the first place). Would it be possible to get a bot to do this I wonder? --AKB Talk Cont Mail 06:39, 14 July 2011 (UTC)
I was simply following the format of the other faction pages to keep them consistent. I have no problem with it being removed. --Legoless 11:12, 14 July 2011 (UTC)
It's nothing huge or anything. I just remember going back more than two years ago and fixing all of them to link the name of the article. I finished the Lore:People A series a few weeks ago. I can do the rest here soon.

Elliot

 (

talk

) 02:06, 15 July 2011 (UTC)
In a latest edit to the Lore:Ehlnofex Languages page, you've changed all of the instances of "ARG" with "JEL" in the tables. While I do not dispute the accuracy of this information, a problem has been created by this edit, namely that before, all of the three-letter language abbreviations in the tables were arranged in an alphabetical order. Just pointing this out, because I think that the original creator of those tables had wanted for the languages to be sorted accordingly. -- kertaw48 21:39, 15 July 2011 (UTC)
That's a bit of a problem. I think alphabetical order can be sacrificed in this instance, unless someone wants to go through and fix all the tables. --Legoless 21:42, 15 July 2011 (UTC)

Yeah, probably. It would be a living hell to try to change it for every single word entry. I think it's best to leave it as it is for now and to wait until Skyrim comes out, in case any other language gets renamed (so that we won't have to do this twice). -- kertaw48 21:47, 15 July 2011 (UTC)
[edit]
A Camp a Day....
Hey Lego! As you probably noticed, I have written an entirely new project page for the OPRP. All good so far, but I have a problem with our campsites. They are part of the project as well and appears on the Categories I link to – I find no reason to start explaining how to do the Camp Stuff on the project page, because, lets face it, we invented it and could finish them in a second if we wanted. What I would like to suggest was that we made it a goal to get them done in the very near future, so they can land in the right Category. The alternative is you and I writing endless guidelines and the like, and we both have better things to do, I'm sure. I realize that the Shivering Isles Camps are part of the categories as well, but that is easier because of the whole SIRP page – and if they cause any problems for the OPRP, I'll personally remove all tags for the SI camps. I also realize that both of us has projects enough until Skyrim arrives, but that's part of the fun! So, whadda ya say? A camp a day makes the doctor go away? ;) --Krusty 00:06, 19 July 2011 (UTC)
I've been neglecting the camps to work on other pages, but I'll begin work on them again asap. I just need to finish up Peryite's Realm - all that's left is to calculate the number of Daedra in the exterior and write a short walkthrough for getting to each of the worshippers' souls. Now that we've pinned down the Fisherman's Rock bandit, the rest should be a cakewalk. --Legoless 00:10, 19 July 2011 (UTC)
Sounds good to me! Let me know if you need some in-game checking of that Realm! :) --Krusty 00:13, 19 July 2011 (UTC)
Well, if you're up to it, you could test out my walkthroughs when I'm finished. I haven't written many before, so they mightn't be up-to-par with the other World articles. --Legoless 00:15, 19 July 2011 (UTC)
Okay, I'll try and go through the page with game in hand and see how it goes. Oh, and I definitely think you should add a cleanup-tag to each map instead of the incomplete-tag. --Krusty 12:32, 20 July 2011 (UTC)
Good idea, I'll go change it. --Legoless 17:18, 20 July 2011 (UTC)
[edit]
Realm of Peryite
Hello! I just went through the realm, following your guide step-by-step and it definitely works. I think it could use a few more links though - to break up the text and to make the page easier to navigate. I added a link for the tower, but the two remaining caves needs links as well. I'd ALMOST suggest linking to the NPCs as well (merely due to the fact that people may miss one and will be looking for the name), but that's up to you. Now, if we could only get the quest page up the this standard (a giant donut???) the realm would be a better place! Good work! --Krusty 17:32, 20 July 2011 (UTC)
I've tried to split up the wall of text as best I could. Hopefully it isn't such an eye-sore now. --Legoless 18:21, 20 July 2011 (UTC)
I just previewed switching the "wall of text"-walkthrough with the shorter exterior description and it looked a lot better (a bit like this). It's worth a shot, simply to avoid so much text in the beginning - and fits nicely with the quest-related place pages (hell, you can even use the bold letters and point to the map markers if you switch the text). Oh, and instead of "Exterior", why not call it "Realm of Peryite"? --Krusty 18:55, 20 July 2011 (UTC)
You're right, that works a lot better. I've switched it. I think "Exterior" should remain as the title, however; the whole place is the Realm of Peryite, and it matches other place pages that way. --Legoless 19:05, 20 July 2011 (UTC)
You're right. And it looks a whole lot better. For the header, it was merely a suggestion because this is actually the first unique and quest-related Oblivion World we have, unless I read this section wrong. Not a big deal, though. For the maps, I'll try and e-mail Timenn later this evening. --Krusty 19:14, 20 July 2011 (UTC)
[edit]
Fighters Guild
Sorry, but what happens if you are a member of the fighters guild and you kill Vilena Donton?--46.246.177.230 20:25, 21 July 2011 (UTC)
You can't kill her, she's marked as essential. If you did manage to kill her, you would likely be expelled - and seeing as that would also break the expulsion quest and the questline itself, you wouldn't be getting back in. --Legoless 20:32, 21 July 2011 (UTC)
[edit]
Have you ever noticed...
...THIS horrible page? Now, in my honest opinion, that page proves we did the "right thing" on the OB-page. How the hell to clean this up -and is it even complete? Is there any way to check the entire landscape in the CS? Not that we have to throw ourselves into it right now - I'm merely curious. --Krusty 20:48, 23 July 2011 (UTC)
Yes, I had noticed it before. The Isles are full of unmarked ruins and stuff. I suppose the page could be helped by splitting the places better with bigger headers, and by adding images for all of them. I really don't think they need the separate place pages that they currently have - except for Execution Point. --Legoless 22:45, 23 July 2011 (UTC)
Plenty to do there! A few of the places needs separate pages, but not too many. How does it work with the CS and a complete map - is it possible to make a list for whatever unusual graphics we have out there? Still asking out of interest - but it needs to get done at some point, and those hideous transclusions has to go. --Krusty 00:51, 24 July 2011 (UTC)
I'm not sure what you mean by checking the map in the CS. You can't view the entire world; it's limited to a single-cell radius, I believe, although it can be extended another ~5 by selecting an object in a different cell. As for checking for unusual, unmarked places, the only way to get a list for that would be to look at an object's usage, which would list wilderness cells - although that method would return too many false positives, and isn't feasible given the amount of objects. I hope I haven't misinterpreted you. --Legoless 00:58, 24 July 2011 (UTC)
No, not at all. I was just wondering how these pages were created in the first place. Pure exploration seems pretty unsafe - and the CS sounds rather problematic. --Krusty 01:06, 24 July 2011 (UTC)
I suppose the same could be said for the Oblivion unmarked places. I've encountered plenty of the places myself during gameplay, so it's not all that unlikely that they were simply reported in by people exploring. --Legoless 01:13, 24 July 2011 (UTC)
The SI page came first, before I was active on the site, and so I don't know much about its construction. The Oblivion page was the brainchild of User:Willyhead. There was a discussion somewhere that I can't find about setting up the page, and then several discussions about trimming things on the talk page.
Everything on both pages has come from in-game players, because it's almost impossible to find anything like this in the CS.
I don't see what's so bad about the SI page. It's not quite as good looking as the OB one, but it's not that bad. rpeh •T•C•E• 06:04, 26 July 2011 (UTC)

Thanks! I agree that I made it sound incredibly "bad" - I was more or less referring to the many transcluded pages (more or less everything with a blue link as header). We should probably try and clean it up sooner or later. As far as I can tell, not one of the separate pages really needs to exist - unless we go down the same route as the OB one and make some "Hunger Shrines"-pages or whatever. --Krusty 06:15, 26 July 2011 (UTC)
[edit]
Atrabhi
Hey Lego! I'm not sure it's a good idea to start adding rumors such as this to the NPC pages; they're misleading lies and demands an explanation each and every time. While I know I have added a few of Halion's poems here and there, obvious lies looks weird on NPC pages. It would be like adding Kishashi's lies about Sheogorath on his page. --Krusty 14:27, 24 July 2011 (UTC)
I was under the impression that all rumours about an NPC were supposed to be included, and I noticed her's mixed in with the other "MiscQuest" rumours in the CS. Remove it if you think it's too confusing, but I still think they should remain. --Legoless 14:31, 24 July 2011 (UTC)

Nah, I think it will be a mess if we start to add unique (and rare) dialogue/rumors - as an example, 90% of the SI residents has one or two unique rumors about both Thadon and Syl - and several for Sheogorath. We'll have to make a few exceptions here and there, otherwise it will explode. Also, if we start to evolve the way we write Isles residents now, I'm more or less back to zero with the NPC work. Let's discuss it when we get closer to completion. --Krusty 14:41, 24 July 2011 (UTC)
Ideally I'd like to see all rumors included, but it's probably true that SI has too many to make it practical in many cases. I'd only consider trimming rumors if the page is really long though. rpeh •T•C•E• 14:45, 24 July 2011 (UTC)

If we added all stage-dependent dialogue from each of the SI residents, Thadon, Syl and Sheogorath will all explode, no doubt about it. As for the lies, they are misleading and breaks up the meaning (my beloved attempt at giving the NPCs a personality) of the page - and while Halion's poems can be discussed, at least they are true. Also, it's not like we don't list the lies - I just don't think we should add a lie to, say, Hirrus Clutumnus' page. --Krusty 14:57, 24 July 2011 (UTC)
[edit]
Completely Forked
Okay, this could be a side-effect from spending too much time in the Isles, but I have a secret dream about mentioning exactly HOW many forks Big Head owns in his house, just for perfection. Question is, are they fixed or will some of them appear randomly? --Krusty 07:42, 28 July 2011 (UTC)
Sorry for the delay. Sadly, the house contains some clutter containers and the fork cupboards respawn, meaning an exact figure isn't possible. Here's what I got:
15 pitch forks (including 3 upstairs)
5 cupboards (5 of either silver/pewter/"fork")
So, that's roughly 69 forks, not counting random clutter and whatever Big Head might bring home. --Legoless 01:41, 30 July 2011 (UTC)
Oops, missed this reply. Well, if the amount of forks is more or less random, then there's no point in listing them. For the experiment, I'll try to loot his entire house just to see if I can come up with an approximate number of forks; otherwise, we'll just forget the idea. :) --Krusty 09:14, 31 July 2011 (UTC)
[edit]
Maknok gro-Coblug
Hey Lego! Just took an in-game look at Maknok gro-Coblug and it seems there is a problem (read: bug) somewhere. He just doesn't sleep. After his midnight dinner, he just wanders around all night long (along with his wife, actually) then leaves Riverview when it is time for duties again at 6am. Can you see anything in the CS that can cause him to bug like that? --Krusty 09:02, 31 July 2011 (UTC)
It seems to be because his default wander location overrides his sleep package. I've added this to the page. --Legoless 10:39, 31 July 2011 (UTC)