User talk:Wrye
The UESPWiki – Your source for The Elder Scrolls since 1995
Talk to the monkey!
New topic? Click the "+" tab to start it.
Adding your wisdom to an existing topic? Just click the [edit] thing on the right hand side of the topic bar.
Need support for my mods and/or tools? Do not post here. Instead, go to the official forums, find the appropriate forum/topic and post there. For active tools/mods, there's is usually a RELZ (release) topic -- that's the best place to ask. But be sure to check the readme/manual first. (See Warning below.)
---
[edit]
Monkey Humor
Moved from user page Odd Facts section
haha Wrye, you really took a leap of faith in linking those two screennames together, but I commend you on your intelligence and wit (although I'm much younger than 38). --Darkflame
Hey Britney. I'm hearing good things about the latest album, although other things are perhaps not going as well as they might. :lol:
For those not familiar... The "Britney is Darkflame" joke was based on this incident. Jeez. That was over two years ago! --Wrye 12:29, 10 November 2007 (EST)
Thanks for making my "laugh of the day" ;) 81.48.126.244 05:06, 30 October 2009 (UTC)
[edit]
bash.log Causing crash?
For some reason I go to start Wyre bash and just before it finishes starting python.exe crashes. In the wxPython window I get an error saying it can't continue be it can't access the process because it is being used by bash.log. Any ideas on what is causing it and how to fix it? Andromada369 19:42, 23 January 2009 (EST)
I ought to post this as policy... Questions regarding Wrye Bash and any of my other mods/utilities should be asked on the official forums. --Wrye 19:53, 23 January 2009 (EST)
[edit]
Come Back Soon
I hope we'll see you back in the run-up to TES V. –rpeh•T•C•E• 10:43, 26 July 2009 (UTC)
Thanks! Hmmm... I think that I probably won't be very active for TES V. But I said the same thing about TES IV, so we'll see. But before then, I may be around a little bit for continued support of Wrye Bash, etc. But in that case, I'll probably just be acting as an editor. Maybe. Depends on how much other projects keep me busy. Cheers, and have fun with the site while I'm away! --Wrye 23:57, 28 July 2009 (UTC)
Hi Wrye! I know this is not about your mods,but can you help me with my Oblivion? I uninstalled a mod,and then,my game started to crash every time I tried to open it. I uninstalled all my other mods,and reinstalled the whole game twice,but no effect. It just keeps on crashing every time I open it. Can you help me with this? :) --Neekerisanni123 16:55, 8 August 2009 (UTC)
Unfortunately, mysterious crashes are part of the Oblivion mod playing scene. There are some general techniques to try, but the best place to get that sort of info is the general forums. Solution will likely require a substantial amount of effort and patience on your part, however the end result can be substantially improved gameplay. Again, check the official forums - check for the FAQs pinned there and ask for help. Good luck! --Wrye 18:31, 8 August 2009 (UTC)
[edit]
Wrye Mash Documentation
I know you're busy elsewhere, but we just had an edit ever-so-subtly pointing out that the documentation for Wrye Mash (I always want to type M*A*S*H) is a little senescent. Do you feel like updating it, or is there somewhere else that we could link to for the latest info? –rpeh•T•C•E• 17:55, 10 August 2009 (UTC)
Updated. Name: I think of it like "Rye Mash" (used in making whiskey). Also cause it "mashes" a bunch of different stuff together! --Wrye 21:49, 11 August 2009 (UTC)
[edit]
Check User
Could you just confirm that my check user data on 89.168.63.134 is correct on the UESPWiki:Administrator_Noticeboard#Rpeh.2C_De-Admin_Request?--Ratwar 07:08, 10 September 2009 (UTC)
Checking. Will post shortly. --Wrye 07:37, 10 September 2009 (UTC)
[edit]
New Site
I don't suppose you have any webserver logs from the old site along with the HTTP_REFERER values? There are quite a few pages on here that link to ufrealms and no easy way of finding them. I've fixed one or two, but a list of referrers would be great if it exists. Thanks. –rpeh•T•C•E• 10:27, 8 December 2009 (UTC)
I've changed a few pages as a test and that works. Just changing wrye.ufrealms.net to wryemusings.com should work in all cases. And I'll be keeping that domain indefinitely, so that should stay good. --Wrye 21:54, 10 December 2009 (UTC)
Okay. Template sounds fine. And while I plan to keep wryemusings.com indefinitely, I could always be incapacitated, resulting in the site going down. In which case, someone else might host the pages, with a template providing a fast fix. --Wrye 22:06, 10 December 2009 (UTC)
[edit]
Save Files
Wrye, would you know the structure of .ess files? Or more-over, how one can read data on some specific things like the inventory or maximum health? 76.171.21.31 06:10, 13 February 2010 (UTC)
I may be out of date on this, but see Tes4Mod:Save File Format. The general structure of the ess is well known, but specific records are much less well known. --Wrye 01:14, 4 March 2010 (UTC)

Thanks for the link. I have another question, when I do make something along the lines of a test.ess.txt file, I cannot find any of the headers mentioned inside the article. Is there a way to view them with the test.ess.txt file? Kestral 00:29, 6 March 2010 (UTC)

If you mean headers like you get for esp files... there aren't any. Thats part of what makes the ess file difficult to analyze/process compared to the esp file. Background: For Morrowind, the ess and and esp file formats were pretty much the same. For Oblivion, they're not. There are rough high level similarities, but at the low level they're encoded quite differently. You might look at Wrye Bash code to see Bash handles it (but of course, Bash is pretty complicated at this point). --Wrye 18:42, 11 March 2010 (UTC)
[edit]
Have you ever heard of OblivionGuruESIV?
He's apparently an electronic musician who is of expert level at oblivion, and makes oblivion videos. Look him up on youtube I'd link, but I don't wanna look like a spammer haha
[edit]
Your site has been hacked
All the pages and files in your hosted mods section except for "ROV World.html" have been replaced with the following code, making them redirect to some useless spam site, which is, as you can probably imagine, rather annoying.

<!DOCTYPE HTML PUBLIC "-//W3C//DTD HTML 4.01 Transitional//EN">
<HTML>
<HEAD>
        <META http-equiv="Content-Type" content="text/html; charset=ISO-8859-1">
        <META http-equiv="Refresh" content="0;url=http://www.directnicparking.com/">
</HEAD>

<BODY>
        <!-- 404 Not Found -->
        <!-- The file specified (/BSA_Browser_0.5.zip) could not be found on this server. -->
        <!-- tigershark/3.0.128 at <A href="http://www.directnic.com/">dn-fh21.directnic.com</A> -->

        <!-- XXXXXXXXXXXXXXXXXXXXXXXXXXXXXXXXXXXXXXXXXXXXXXXXXXXXXXXXXXXX -->
        <!-- XXXXXX  Extra bytes to force IE to display this page  XXXXXX -->
        <!-- XXXXXX      (instead of its internal error page)      XXXXXX -->
        <!-- XXXXXXXXXXXXXXXXXXXXXXXXXXXXXXXXXXXXXXXXXXXXXXXXXXXXXXXXXXXX -->

</BODY>
</HTML>

What's interesting is that the .zip files are still .zip files, yet they are interpreted as html. 203.51.167.193 11:50, 8 April 2011 (UTC) Another affected (effected?) page is "Cathedral%2520vs.%2520Parlor.html", which is, in a way, even more disappointing and annoying. 203.51.167.193 12:03, 8 April 2011 (UTC)
Thanks for the note! Fortunately, thats probably not a hack. (I let my hosting payment lapse -- and DirectNic probably removed the high bandwidth files, resulting in the redirect.) I'll see what I can do. Will likely take a few days. --Wrye 21:13, 10 April 2011 (UTC)
[edit]
Bash download link on WryeMusings
I noticed that the old instructions on your site are still linked to the ufrealms domain, up to you if anything is done about that.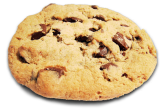 You have been given a cookie!
Your dedication and diligence to the wiki has not gone unnoticed. A user has seen the progress you've made, and has given you a cookie because of it. Good work! The user had the following to say:
Thanks a lot for your incredible contributions to the games.